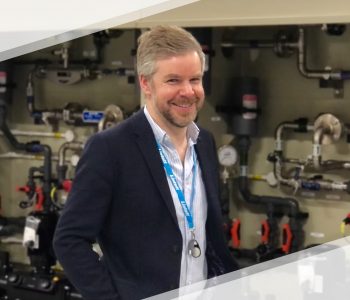 David joined Lintott in December 2020 as Engineering Manager, following a 15-year tenure at Tech Safe Systems, a leading supplier of hydraulic handling, lifting and access equipment for offshore and onshore, containerised control systems and electric winches. David brings with him a vast away of experience servicing high profile industry sectors including oil & gas, nuclear, renewables and super yachts manufacturers. David assumes overall responsibility and accountability of all engineering aspects throughout, and associated with the Company. This incorporates products, solutions and technical activities, as well as people and budgetary management.
Whilst at Tech Safe, David redesigned a Remote Operated Vehicle Launch and Recovery System range to create a modular product structure, significantly reducing stock requirements, production costs and reducing lead times by 50%.
David is excited to join such an ambitious forward-thinking company and can't wait to start working together with the team, driving the company through its Industry 4.0 automation and development plans.