Rye Meads SCADA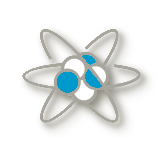 Rye Meads Sewage Treatment Works is one of the largest within the Thames Water portfolio. It serves the surrounding towns of Harlow, Ware & Hertford. To control & monitor the entire Works, Lintott built & commissioned two Duty / Standby SCADA systems encompassing three Clients. The application was based on the Wonderware system platform using 'virtual machines'. This included 'failover' routines for the Application Servers, Historian Servers, Domain Controllers & managed Network Switches. The application was complex – both in terms of its scope (which comprised some 10,000 tags) & the mixture of communication protocols. The duration of the project, which was part of a major SCADA upgrade extending to twelve sites, lasted twelve months – delivered on-time & to budget.
Bridlington / Haisthorpe Process Control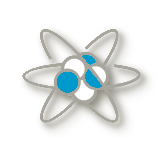 Lintott managed & implemented process control modifications for a nitrate & pesticide compliance scheme at Bridlington / Haisthorpe Water Treatment Works. The Pumping Station consisted of two sets of Variable Speed Pumps to transfer treated water from the Works to each production management zone. The East-Stream booster pump set distributed water to a reservoir at Bridlington Mill Lane, whilst the West Stream set, pumped water to four reservoirs located at Woldgate, Kilham, Nafferton & Spellowgate.
Lintott sought early client engagement. This was to ensure the system architecture was suitable for controlling remote borehole & reservoir sites. Process software featured a bespoke algorithm, which automatically balanced the daily supply requirement of each service reservoir – selecting the most cost-effective borehole source whilst ensuring the compliance limit was not breached. This algorithm also monitored abstraction limits, plant-availability & sweetening. Benefits of Lintott's solution included component & cabling reduction; touch-screens (to access MCC data & graphics); minimising door actuators & indication lamps; & a reduction in both on-site commissioning time & project costs.
Ufton Nervet SCADA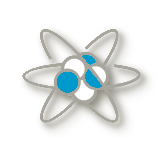 Ufton Nervet Warter Treatment Works consists of four borehole pumps used for water extraction. Water is passed thereafter through operations such as iron removal, before being pumped onwards. Lintott was contracted to supply & commission a SCADA Server comprising two Clients (including a panel-mounted PC). The application was based on the Wonderware system platform. This comprised Virtual Machines for the Application Server, an Historian Server & Domain Controller. The SCADA system monitored & controlled five filter-cells for general operations & for backwash conditions. The duration of the project was six months – delivered on-time & to budget.
Penwhirn Upgrade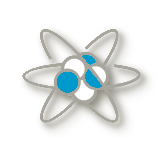 Penwhirn Water Treatment Works is a conventional three-stage treatment station. It encompasses 'clarification' by dissolved flotation, & two stages of rapid-gravity filtration, with support processes (i.e. backwash systems, chemical dosing etc). The main Works had been earmarked for an increased flow & treatment upgrade. Lintott's brief commenced with a full site survey. During this process, Lintott recommended replacing the existing communications network with a fibre-optic Ethernet Ring. Lintott developed a full Migration Plan & carefully choreographed the upgrade over two months – crucially ensuring seamless site operations therein. The diagram below provides an illustration of the solution.
In addition to the network & process upgrade, Lintott was also awarded the contract to replace the incumbent SCADA implementation with a new Duty / Standby system. The duration of the entire undertaking, including the SCADA replacement, took nine months – delivered on-time & to budget.