Aligning with nmcn's "Our Communities: Winter Appeal" & the Company's local campaign with the Trussell Group, Lintott has been actively raising awareness & donating to the Norwich Foodbank (as 2020's nominated charity). As part of the Winter Appeal scheme, food donation bins were situated throughout the Company's Norwich HQ. Lintott's amazing staff generously gave 200+ items!
Earlier in the year, a team of six colleagues attended the Foodbank to pick & prepare food parcels. Seeking to expand support, a large proportion of colleagues elected to donate their birthday gift (rom the Company (exchanged into a monetary value) as a charitable gift. The final figure was then doubled by the Company. A small number of Lintott colleagues attended the Foodbank & presented both the cheque & food donation (pictured below). Two simple gestures – at a very important time of the year!
To read more about the work of the Trussell Group, please click the following link: https://www.trusselltrust.org/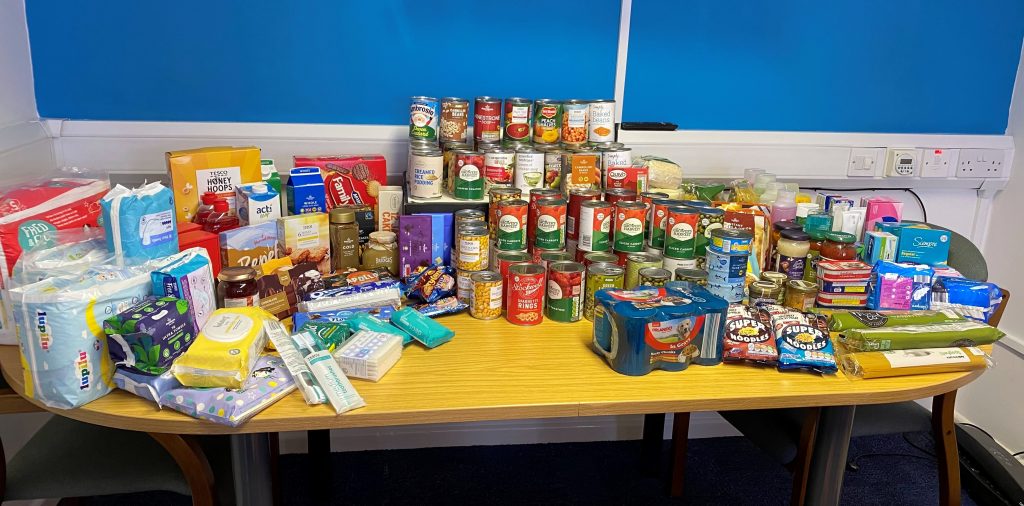 Pictured left to right in the group photo: Hannah Worsley (Foodbank Project Manager); Keith Carver (MCC Proposals Manager); Anna Hinson (Business Assurance Manager); & Ellie Woodrow (People Manager).