Leeds Calm Network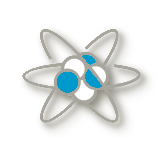 Working collaboratively with Morrison Utility Services, Lintott was awarded Yorkshire Water's Pontefract Lane 'Position Control Valve' project (part of the 'Leeds Calm Network Scheme'). Although the client provided an incumbent design concept, by applying Lintott's Value Strategy (which encompasses the application of design for manufacture, assembly & maintenance principles), the Company's Technical function provided a value-engineered solution – to the delight of the client! This led to combining three previously separate "Form 1" control panels within a single "Form 4" environment, significantly reduced field cabling, & the removal of a complex conduit cable management scheme. But it didn't stop there: Lintott's solution significantly reduced the overall lead time.
Further to the success of this project; Lintott were awarded orders for three similar solutions – all of which were prepared ahead of schedule.
Crossness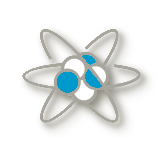 Serving approximately 2 million people, Crossness Sewage Treatment Works is one of the largest treatment facilities in the UK. Lintott was the designer & manufacturer of one of the most audacious MCC projects within the Water & Wastewater sector in recent times. Where others may have quailed, Lintott designed & delivered an intelligent 5700 Amp dual mains incomer & bus-coupler supplied MCC, consisting of thirteen active front-end variable speed drives rated at 690V & up to 600kW. The required IP-rating specified by the client made the task significantly challenging due to amount of heat dissipated (by the incomers). No mean feat, the total length measured some 170 metres & compliance with specification demonstrated Lintott's extensive technical competence.
Following this success, Lintott went on to supply the site / client with a further seven MCC's & over forty local control panels – consisting of DeviceNet, ControlNet, Profibus DP, Profibus PA, Ethernet & Fibre Ethernet, Modbus TCP / IP & wireless communications networks!