Novel 'One Box, One Drop'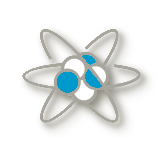 Designed to maximise value, Lintott has developed a 'family' of standardised factory-built units for dosing two different chemicals within one single (reduced footprint) envelope. This is particularly advantageous for 'smaller' water & wastewater treatment stations where space is a premium. 2018 onwards, Lintott has supplied multiple units to Southern Water (via CMDP – one of Southern Water's Delivery Partners) for phosphate removal & pH correction applications (which traditionally has required two discrete pieces of plant).
Applying fresh thinking, Lintott's new solution encompasses two separate & segregated bunded-environments. Each houses a chemical storage tank, which in the case of solutions supplied to Southern water, extended to Ferric & Sodium Hydroxide. Each chemical application comprises a dedicated dosing cabinet (housing either a Duty / Standby or Duty / Duty / Standby dosing pump arrangement) & two separate tanker-fill-point enclosures. Both dosing operations are controlled & monitored via a single 'common' control system, directly located within each unit.
Clients can enjoy notable costs savings compared to traditional solutions. These follow as a result of reduced: site footprint; service supplies; delivery, offloading, installation & commissioning; operating & maintenance costs. Part of a design family, storage volumes range from 1.5m3 up to 35m3 – each contained within a single kiosk-based assembly. Like all Lintott factory-built products, each system is rigorously-tested prior to dispatch & engineered to reduce commissioning works.
Innovative Factory-built Structural Bund Dosing Solution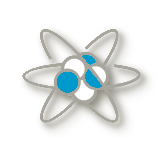 Lintott has developed an innovative, 'first-of-its-type' high-strength GRP-structural bund. This enables a large factory-built solution to be shipped to site fully assembled. It provides significant savings & benefits compared with traditional methods – epitomising everything that is a 'factory-built-solution' – rivalling either a small construction or even a kiosk-housed solution.
Scottish Water's Tullich Water Treatment Works is a new, purpose-built & cutting edge facility. Lintott's novel approach was employed for over five different chemicals used in the treatment process (including Sodium Hypochlorite; Ferric; Sulphuric Acid; Monosodium Phosphate & Ammonium Sulphate). Also supplied was a new 27% Sodium Hydroxide Storage & Dosing System, complete with two x 30m3 storage tanks (housed in a civils bund) three sets of dosing pumps & a dilution water system.
Lintott's process & site team played a crucial role in commissioning the plant which formed a major part of the overall Works. The project drew on Lintott's in-house expertise in process engineering, mechanical & electrical design, software development, project management & installation & commissioning.